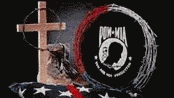 JEFFS, CLIVE GARTH

Name: Clive Garth Jeffs
Rank/Branch: O2/US Air Force
Unit:
Date of Birth: 21 October 1943
Home City of Record: Salt Lake City UT
Date of Loss: 12 March 1971
Country of Loss: South Vietnam
Loss Coordinates: 121900N 1083500E (BP170949)
Status (in 1973): Missing in Action
Category: 2
Aircraft/Vehicle/Ground: F100D
Refno: 1723
Other Personnel in Incident: (none missing)

Source: Compiled by Homecoming II Project 01 April 1990 with the assistance of
one or more of the following: raw data from U.S. Government agency sources,
correspondence with POW/MIA families, published sources, interviews.
Updated by the P.O.W. NETWORK 1998.

REMARKS:

SYNOPSIS: The North American F100 "Super Sabre" first saw action in
Southeast Asia in northwest Laos in May 1962. F100 operations in Vietnam
began in 1965, and took part in Operation Flaming Dart, the first U.S. Air
Force strike against North Vietnam in February of that year. Further
deployments of the aircraft to the area left just five F100 squadrons in the
United States.

Various modifications were made to the aircraft affectionately called "Hun"
or "Lead Sled" by its pilots and mechanics over the early years, gradually
improving night bombing capability, firing systems and target-marking
systems. The single seat models D and F were good at top cover and low
attack, and could carry a heavy load of munitions.

1Lt. Clive G. Jeffs was the pilot of an F100D Super Sabre dispatched on a
mission over Vietnam on March 12, 1971. At a point on the border of Tuyen
Duc and Khanh Hoa Provinces in South Vietnam, Jeffs' aircraft went down and
he was never seen again. Jeffs was declared Missing in Action. The U.S.
Government believed the enemy knew his fate, but had no evidence to confirm
this.

Records on American military personnel were maintained in various government
agencies. Raw intelligence data from Southeast Asia freqently first found
its way into the files of the organization which came to be known as Joint
Casualty Resolution Center (JCRC). Many analysts believed JCRC records were
the most complete and authoritative, since they contained largely raw data
without benefit of analytical "muddling".

In November 1973, JCRC received a cable from Defense Intelligence Agency
which was copied to various high stations, including CIA, the Secretary of
State and the White House. The cable stated JCRC should "take necessary
action to delete any references pertaining to PW [Prisoner of War] status
and place members in a new MIA code" the files of Clive G. Jeffs and several
others. Whether JCRC had intelligence that indicated Clive Jeffs was
captured is unknown.

Since American involvement in Vietnam ended in 1975, nearly 10,000 reports
relating to Americans missing, prisoner, or otherwise unaccounted for in
Indochina have been received by the U.S. Government. Many officials, having
examined this largely classified information, have reluctantly concluded
that many Americans are still alive today, held captive by our long-ago
enemy.

Whether Jeffs survived the crash of his aircraft to be captured by the enemy
is certain not known. It is not known if he might be among those thought to
be still alive today. What is certain, however, is that as long as even one
American remains alive, held against his will, we owe him our very best
efforts to bring him to freedom.


JENNE, ROBERT EARL

Name: Robert Earl Jenne
Rank/Branch: E4/US Army
Unit: 281st Aviation Co., 10th Aviation Btn, 17th Aviation Group, 1st
Aviation Brigade
Date of Birth: 07 January 1948
Home City of Record: Salt Lake City UT
Date of Loss: 08 May 1968
Country of Loss: South Vietnam
Loss Coordinates: 155517N 1073857E
Status (in 1973): Killed/Body Not Recovered
Category: 2
Aircraft/Vehicle/Ground: UH1C
Refno: 1164

Other Personnel In Incident: James L. Dayton; George T. Condrey; Daniel E.
Jureck (all missing)

REMARKS: EXPLODE - N SIGN SUBJ OR CRASH - J

SYNOPSIS: George Condrey, pilot, James Dayton, aircraft commander, Daniel
Jurecko, crewchief and Robert Jenne, crewman were on a combat support
mission 35 nautical miles southwest of Da Nang on May 8, 1968.

During the mission, the helicopter was completing a turn from the east to
the west when it exploded in midair and plunged into the Buong River bank.
The violent midair explosion of the aircraft indicated that it had been hit
by an explosive projectile.

Shortly after the incident, recovery personnel landed in the vicinity of the
crash, but were unable to find any signs of life. On 12 May a ground patrol
located the remains of 4 bodies. Two bodies were found in the wreckage, one
along side, and one was 2 meters forward of the aircraft. All bodies were
burned beyond recognition. Due to enemy activity and the badly deteriorated
state of the remains, the remains were not recovered.

All personnel aboard were classified as killed, body not recovered. They
are among nearly 2500 Americans who remain unaccounted for from the Vietnam
war. They are among the dead because evidence exists that they did not
survive. They are listed among the missing because no formal identification
of remains was made.

Although it would appear unlikely that the crew of that UH1C helicopter
survived, other cases are not so clear. Many of the missing were known to
be alive at the time they disappeared. Some were photographed in captivity.
Yet the Vietnamese deny knowledge of them, and the U.S. seems unable or
unwilling to do what it takes to account for them.

With reports mounting that hundreds of Americans are still alive in prison
camps in Southeast Asia waiting for the country they proudly served to bring
them home, the phrase "Peace With Honor" has little meaning.


KRUSI, PETER HERMAN

Name: Peter Herman Krusi
Rank/Branch: O4/US Navy
Unit: USS CONSTELLATION
Date of Birth: 04 June 1930
Home City of Record: Smithfield UT
Date of Loss: 03 November 1967
Country of Loss: South Vietnam/Over Water
Loss Coordinates: 18128N 1071800E (YF423865)
Status (in 1973): Killed/Body Not Recovered
Category: 5
Acft/Vehicle/Ground: KA3B
Refno: 0889

Other Personnel In Incident: Hans H. Grauert (missing); Richard W. Sanifer
(killed, body recovered)

Source: Compiled by Homecoming II Project 15 October 1990 from one or more
of the following: raw data from U.S. Government agency sources,
correspondence with POW/MIA families, published sources, interviews. Updated
by the P.O.W. NETWORK 1998.

REMARKS:

SYNOPSIS: LCdr. Peter H. Krusi, pilot; LtJg. Hans H. Grauert, co-pilot; and
Lt. Richard W. Sanifer, crewman, launched from the USS CONSTELLATION on
November 3, 1967 in their KA3B tanker about 1900 hours in support of a
combat mission. Their responsibility was to circle outside the combat area
for accompanying fighter jets to return to their area for refueling.

Upon takeoff, the tanker crashed, and all aboard were killed. Subsequent
searches yielded the body of Richard Sanifer, but the bodies of the rest of
the crew were not located. Krusi and Grauert were placed in the category of
Killed/Body Not Recovered. There is no hope that their remains can be
recovered.

The crew of the KA3B lost on November 3, 1967 are listed with honor among
the missing because no remains were found. Their cases seem quite clear. For
others who are listed missing, resolution is not as simple. Many were known
to have survived their loss incident. Quite a few were in radio contact with
search teams and describing an advancing enemy. Some were photographed or
recorded in captivity. Others simply vanished without a trace.

Reports continue to mount that we abandoned hundreds of Americans to the
enemy when we left Southeast Asia. While the crew of the KA3B may not be
among them, one can imagine their proud willingness to fly one more mission
to make sure their freedom flights have the fuel to bring them to safety.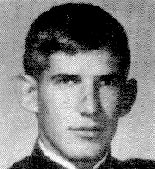 LUCKI, ALBIN EARL

Name: Albin Earl Lucki
Rank/Branch: O3/US Air Force
Unit:
Date of Birth: 27 February 1944
Home City of Record: Salt Lake City UT
Date of Loss: 23 April 1970
Country of Loss: Laos
Loss Coordinates: 170900N 1060500E (XD122982)
Status (in 1973): Missing In Action
Category: 2
Acft/Vehicle/Ground: F4D
Refno: 1601

Other Personnel In Incident: Robert A. Gomez (missing)

Source: Compiled by Homecoming II Project 15 March 1991 from one or more of
the following: raw data from U.S. Government agency sources, correspondence
with POW/MIA families, published sources, interviews. Updated by the P.O.W.
NETWORK 2001.

REMARKS:

SYNOPSIS: By the spring of 1970, the North Vietnamese had established
substantial missile and AAA sites as well as logistic facilities near
Barthelemy pass, Ban Karai pass and in a sector north of the DMZ. The passes
were of special concern, as U.S. fighters headed into Vietnam from Thailand
were frequently routed through them. Efforts were continually being made to
clear these areas, as well as the infamous Ho Chi Minh Trail, used
extensively as a supply route by the North Vietnamese.

On April 23, 1Lt. Robert A. Gomez was the pilot and and Capt. Albin E. Lucki
the bombardier/navigator of an F4D Phantom fighter/bomber sent on a mission
which took them near the Ban Karai pass. During the mission, the aircraft
was shot down and both men were declared missing in action. They joined what
eventually became nearly 600 Americans lost in Laos.

In 1973, when American prisoners were released, the families of those men
lost in Laos were shocked to find that not one man had been released from
Laos, although they had been told negotiations had included them. Many knew
their man had survived, some had evidence of captivity.

There has been no negotiated release of prisoners from Laos since the war
ended. The nearly 600 Americans are still there, and tragically, reports
continue to be received that some are still alive as captives. Gomez and
Lucki could be among them. It's long past time we brought our men home.

During the period he was maintained missing, Robert A. Gomez was promoted to
the rank of Captain. Albin E. Lucki graduated from the U.S. Air Force
Academy in 1965.

I was flying cover (F4D, 497 TFS, Ubon RTAFB) in an armed recce mission
behind Albin Lucki and Bob Gomez, both MIA. I watched their F4 drill
into the ground between the roadway and the river just south of
Tchepone. I saw no ground fire, but it was daytime and tracers were
hard to see in the bright light. I saw no parachutes and heard no radio
transmissions. The last radio call from them was that they had spotted
some trucks along the highway and were "up to mark", meaning that they
had pulled up, rolled inverted, and pulled over into a dive attack.

The narrative is incorrect in that Lucki was the front seater and Gomez
was the GIB.

I had breakfast with Bob Gomez before the mission and had been to a
squadron party with him the night before. I am convinced that he had a
premonition of this being his final mission. Bob was quite gregarious,
but these last 24 hours he was very quiet and reflective. We met in the
497th pe shop (where the helmets, G-suits, etc. were kept) to suit up.
When I walked in, Bob was sitting in the floor with his back against the
wall. He was wearing flowered bell bottom pants and he had waxed and
rolled his normally bushy mustache. He looked like he had just gotten a
"Dear John" letter. I stopped by him and asked him if he was ok. His
reply was that he was. I asked him about his mustache, as I had never
seen him that way- he said something about today being a special day.
A few hours later, I watched his F4 fireball into a Laotian field. I am
convinced that he knew.

Burt E. Ballentine, Lt. Col., USAF, Retired.
WOLF FAC, 497 TFS, Ubon RTAFB 1969-70

Website Designed,and Maintained by:
Bernie K. Stewart 2001
































































Thank you to everyone for the wonderful graphics:
Doc
Babe on hd
<! - - - - - - - - - - - - - Begin The Wall Link - - - - - - - - - - >



<! - - - - - - - - - - - - - End The Wall Link - - - - - - - - - - >