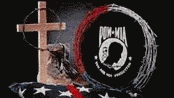 SCHIELE, JAMES FRANCIS

Name: James Francis Schiele
Rank/Branch: E4/US Army
Unit: Company B, 1st Battalion, 12th Infantry, 4th Infantry Division
Date of Birth: 11 October 1946 (Davenport IA)
Home City of Record: Granger UT
Date of Loss: 12 Jul 1967
Country of Loss: South Vietnam
Loss Coordinates: 134026N 1073809E (YA850131)
Status (in 1973): Missing In Action
Category: 1
Aircraft/Vehicle/Ground: Ground
Refno: 0762

Source: Compiled from one or more of the following: raw data from U.S.
Government agency sources, correspondence with POW/MIA families,
published sources, interviews. Updated by the P.O.W. NETWORK in 2006.

Other Personnel In Incident: Nathan B. Henry; Cordine McMurray; Stanley A.
Newell; Martin S. Frank;Richard R. Perricone (all released); James L. Van
Bendegom (missing). Held with men from at least two other incidents
including: Incident on 18 May 1967: Joe L. DeLong (missing); Incident on 17
Feb 1967: David W. Sooter (released).

REMARKS:

SYNOPSIS: In the spring of 1973, 591 American Prisoners of War were released
from prisons and camps in Vietnam. Among them were six of a group of nine
U.S. Army 4th Infantry Division personnel captured in and near Pleiku
Province, South Vietnam during the year of 1967 whose lives had been
intertwined for the past six years. All had belonged to that part of the
"Ivy Division" which was assigned to Task Force Oregon conducting border
operations called Operation Sam Houston (1 Jan - 5 Apr 67) and Operation
Francis Marion (5 Apr - 12 Oct 67).

On February 17, 1967, W1 David W. Sooter was the only man captured from a
OH23 helicopter downed at the southeastern edge of Kontum Province near the
edge of Pleiku Province, and near the Cambodian border.

PFC Joe Lynn DeLong was the machine gunner for his company, on a
company-sized patrol in Rotanokiri Province, Cambodia on May 18, 1967.
(Note: most records list this loss as in South Vietnam, and coordinates
place it in the Ia Drang Valley, Pleiku Province, South Vietnam near the
border of Cambodia, but U.S. Army casualty reports state that the loss was
in Kotanokiri Province, Cambodia.) While on patrol, his unit was hit by a
Viet Cong force of unknown size and cut off from the rest of the company.
DeLong's platoon formed a defensive perimeter and attempted to hold their
position. Later that day, at about 1830 hours, DeLong's platoon position was
overrun. The next morning, another unit reached his position, and was able
to account for all platoon members except for DeLong. It was later learned
that DeLong had been captured.

Nearly two months later, on July 12, 1967, SP4 Martin S. Frank, PFC Nathan
B. Henry, Sgt. Cordine McMurray, PFC Stanley A. Newell, PFC Richard R.
Perricone, SP4 James F. Schiele and PFC James L. Van Bendegom, all members
of Company B, 1st Battalion, 12th Infantry, 4th Infantry Division, were
conducting a search and destroy mission along the Cambodian border when
their position was overrun by the Viet Cong. With the execption of Schiele,
all the men were captured. The U.S. Army notes that Schiele and Van Bendegom
were captured by the North Vietnamese, while the others, apparently, were
captured by Viet Cong.

PFC Schiele was seen by his platoon leader as his unit was forced to
withdraw, leaving him behind. He had been hit a number of times by automatic
weapons fire in the legs and chest and was thought to be dead. PFC Perricone
stated in his debrief upon return to the U.S. that the enemy camp commander
of Camp 102 told him that SP4 Schiele had died of wounds received in the
fire fight. However, since there was no positive proof of death, the U.S.
government placed Schiele in a Missing in Action category. Classified
information given to the Vietnamese by Gen. John Vessey in 1987, however,
states that both Schiele and Van Bendegom were captured by the North
Vietnamese.

PFC Vanbendegom was also wounded in the engagement, and was seen alive by
other Americans captured in the same battle about one week after his capture
at a communist field hospital in Cambodia, not far from his capture
location. One of the released Americans was later told by the commanding
North Vietnamese officer at his prison camp in Cambodia that SP4 Vanbendegom
had died of his wounds. Vanbendegom was categorized as a Prisoner of War.

The other seven Americans were held in prison camps on the Vietnam/Cambodia
border for several months. According to the debriefs of releasees Sooter and
Perricone, they and DeLong had attempted to escape from a border camp in
Cambodia on November 6, 1967, but were recaptured the same day. Two days
later, Sooter and Perricone were shown DeLong's bullet-ridden and
blood-soaked trousers and were told that DeLong had been killed resisting
recapture. The Vietnamese included DeLong's name on a list of prisoners who
had died in captivity (saying he died in November 1967), did not return his
remains, and did not offer any explaination.

Sooter, Frank, Henry, Perricone, McMurray and Newell were all released by
the PRG in 1973. Frank was never known to be a prisoner by the U.S. Henry
was injured, and maintains a permanent disability today. The U.S. is certain
the Vietnamese also know the fates of DeLong, Schiele and Vanbendegom, but
the Vietnamese continue to remain silent.

Since the end of the war, only a few score of the many remains the
Vietnamese could provide have been returned to U.S. control. Each return of
remains signals some political move by the Vietnamese. Strong moves towards
normalization of relations began in the mid-80's, which most Americans would
not oppose. As evidence mounts that hundreds of Americans are still held
captive by these same governments the U.S. is rushing to befriend, many
concerned Americans believe that in our rush to leave Indochina, we
abandoned our best men. And that in our rush to return, we will sign their
death warrants.

------------------------------
[ssrep6.txt 02/09/93]

APPENDIX 1

South Vietnam William Ellis, Jr.
(0372)

On June 24, 1966, Ellis was declared missing while on a combat
operation in Kontum Province. After the end of hostilities he was
declared dead/body not recovered.
In December 1990, a U.S. field team in Vietnam reported the results
of their recent field trip into the Central Highlands of South
Vietnam. During their visit, they interviewed a doctor who saw
several American POWs during 1967 or 1968 in western Kontum
Province. The doctor was aware that one African-American had died
at his hospital and that a dead American's body was preserved for
use as a medical training aid.

The doctor also stated that three Caucasian Americans died there,
and he believed they were buried nearby. These reports were
tentatively correlated to Schiele (Case 1112), Van Bendegom (0762)
and a then unidentified third Caucasian American. The report about
the African-American appeared to correlate to Ellis (0372). Other
information, possibly concerning Schiele, traced his movements from
the area of his capture to his turnover, then to the 62nd Regiment
and later to B-3 Front Headquarters.


WIDDISON, IMLAY SCOTT

Name: Imlay Scott Widdison
Rank/Branch: E4/US Army
Unit: E-2/1 196LIB 23 DIV
Date of Birth: 24 February 1946 (Salt Lake City UT)
Home City of Record: Woods Cross UT
Date of Loss: 12 May 1968
Country of Loss: South Vietnam
Loss Coordinates: 152630N 1074801E (ZC005090)
Status (in 1973): Killed/Body Not Recovered
Category: 2
Aircraft/Vehicle/Ground: Ground
Refno: 1171

Personnel in Incident: Ngok Tavak: Horace H. Fleming; Thomas J. Blackman;
Joseph F. Cook; Paul S. Czerwonka; Thomas W. Fritsch; Barry L. Hempel; Raymond
T. Heyne; Gerald E. King; Robert C. Lopez; William D. McGonigle; Donald W.
Mitchell; James R. Sargent (members of USMC search team - all missing); Glenn
E. Miller; Thomas H. Perry (USSF teammembers - missing); Kham Duc: Richard E.
Sands (missing from CH47); Bernard L. Bucher; Frank M. Hepler; George W. Long;
John L. McElroy; Stephan C. Moreland (USAF crew of C130 - all missing); Warren
R. Orr (USSF on C130 - missing); Harry B. Coen; Andrew J. Craven; Juan M.
Jimenez; Frederick J. Ransbottom; Maurice H. Moore; Joseph L. Simpson; William
E. Skivington; John C. Stuller; Imlay S. Widdison; Danny L. Widner; Roy C.
Williams (all missing); Julius W. Long (released POW).

REMARKS: GROUND ATTACK - POSS KIA

Source: Compiled from one or more of the following: raw data from U.S.
Government agency sources, correspondence with POW/MIA families, published
sources, interviews. Updated by the P.O.W. NETWORK.

SYNOPSIS: Kham Duc Special Forces camp (A-105), was located on the western
fringes of Quang Tin ("Great Faith") Province, South Vietnam. In the spring of
1968, it was the only remaining border camp in Military Region I. Backup
responsibility for the camp fell on the 23rd Infantry Division (Americal),
based at Chu Lai on the far side of the province.

The camp had originally been built for President Diem, who enjoyed hunting in
the area. The 1st Special Forces detachment (A-727B) arrived in September 1963
and found the outpost to be an ideal border surveillance site with an existing
airfield. The camp was located on a narrow grassy plain surrounded by rugged,
virtually uninhabited jungle. The only village in the area, located across the
airstrip, was occupied by post dependents, camp followers and merchants. The
camp and airstrip were bordered by the Ngok Peng Bum ridge to the west and Ngok
Pe Xar mountain, looming over Kham Duc to the east. Steep banked streams full
of rapids and waterfalls cut through the tropical wilderness. The Dak Mi River
flowed past the camp over a mile distant, under the shadow of the Ngok Pe Xar.

Five miles downriver was the small forward operating base of Ngok Tavak,
defended by the 113-man 11th Mobile Strike Force Company with its 8 Special
Forces and 3 Australian advisors. Since Ngok Tavak was outside friendly
artillery range, 33 Marine artillerymen of Battery D, 2nd Battalion, 13th
Marines, with two 105mm howitzers were located at the outpost.

Capt. Christopher J. Silva, commander of Detachment A-105 helicoptered into
Ngok Tavak on May 9, 1968 in response to growing signs of NVA presence in the
area. Foul weather prevented his scheduled evening departure. A Kham Duc CIDG
platoon fleeing a local ambush also arrived and was posted to the outer
perimeter. It was later learned that the CIDG force contained VC infiltrators.

Ngok Tavak was attacked by an NVA infantry battalion at 0315 hours on May 10.
The base was pounded by mortars and direct rocket fire. As the frontal assault
began, the Kham Duc CIDG soldiers moved toward the Marines in the fort yelling,
"Don't shoot, don't shoot! Friendly, friendly!" Suddenly they lobbed grenades
into the Marine howitzer positions and ran into the fort, where they shot
several Marines with carbines and sliced claymore mine and communication wires.

The defenders suffered heavy casualties but stopped the main assault and killed
the infiltrators. The NVA dug in along the hill slopes and grenaded the trenches
where the mobile strike force soldiers were pinned by machine gun and rocket
fire. An NVA flamethrower set the ammunition ablaze, banishing the murky flare-
lighted darkness for the rest of the night. SFC Harold M. Swicegood and the
USMC platoon leader, Lt. Adams, were badly wounded and moved to the command
bunker. Medical Spec4 Blomgren reported that the CIDG mortar crews had abandoned
their weapons. Silva tried to operate the main 4.2 inch mortar but was wounded.
At about 0500 hours, Sgt. Glenn Miller, an A-105 communications specialist, was
shot through the head as he ran over to join the Marine howitzer crews.

The NVA advanced across the eastern side of Ngok Tavak and brought forward more
automatic weapons and rocket-propelled grenade launchers. In desperation, the
defenders called on USAF AC-47 "Spooky" gunships to strafe the perimeter and
the howitzers, despite the possible presence of friendly wounded in the gun
pits. The NVA countered with tear gas, but the wind kept drifting the gas over
their own lines. After three attempts, they stopped. A grenade fight between
the two forces lasted until dawn.

At daybreak Australian Warrant Officers Cameron and Lucas, joined by Blomgren,
led a CIDG counterattack. The North Vietnamese pulled back under covering fire,
and the howitzers were retaken. The Marines fired the last nine shells and
spiked the tubes. Later that morning medical evacuation helicopters supported
by covering airstrikes took out the seriously wounded, including Silva and
Swicegood. Two CH46's were able to land 45 replacements from the 12th Mobile
Strike Force Company, accompanied by Capt. Euge E. Makowski (who related much
of this account to Shelby Stanton, author of "Green Berets at War"), but one
helicopter was hit in the fuel line and forced down. Another helicopter was hit
by a rocket and burst into flames, wrecking the small helipad. The remaining
wounded were placed aboard a hovering helicopter. As it lifted off, two Mike
Force soldiers and 1Lt. Horace Fleming, one of the stranded aviation crewmen,
grabbed the helicopter skids. All three fell to their deaths after the
helicopter had reached an altitude of over one hundred feet.

The mobile strike force soldiers were exhausted and nervous. Ammunition and
water were nearly exhausted, and Ngok Tavak was still being pounded by sporadic
mortar fire. They asked permission to evacuate their positions, but were told
to "hold on" as "reinforcements were on the way". By noon the defenders decided
that aerial reinforcement or evacuation was increasingly unlikely, and night
would bring certain destruction. An hour later, they abandoned Ngok Tavak.

Thomas Perry, a medic from C Company, arrived at the camp at 0530 hours the
morning of the 10th. He cared for the wounded and was assisting in an attempt
to establish a defensive perimeter when the decision was made to evacuate the
camp. As survivors were leaving, Perry was seen by Sgt. Cordell J. Matheney,
Jr., standing 20 feet away, as Australian Army Capt. John White formed the
withdrawal column at the outer perimeter wire on the eastern Ngok Tavak
hillside. It was believed that Perry was going to join the end of the column.

All the weapons, equipment and munitions that could not be carried were hastily
piled into the command bunker and set afire. The helicopter that had been
grounded by a ruptured fuel line was destroyed with a LAW. Sgt. Miller's body
was abandoned.

After survivors had gone about 1 kilometer, it was discovered that Perry was
missing. Efforts were conducted to locate both Perry and Miller, including a
search by a group from Battery D. They were searching along the perimeter when
they were hit by enemy grenades and arms fire. Neither the men on the team nor
Perry was ever found. Included in this team were PFC Thomas Blackman; LCpl.
Joseph Cook; PFC Paul Czerwonka; LCpl. Thomas Fritsch; PFC Barry Hempel; LCpl.
Raymond Heyne; Cpl. Gerald King; PFC Robert Lopez; PFC William McGonigle; LCpl.
Donald Mitchell; and LCpl. James Sargent. The remaining survivors evaded
through dense jungle to a helicopter pickup point midway to Kham Duc. Their
extraction was completed shortly before 1900 hours on the evening of May 10.

In concert with the Ngok Tavak assault, the Kham Duc was blasted by a heavy
mortar and recoilless rifle attack at 0245 hours that same morning. Periodic
mortar barrages ripped into Kham Duc throughout the rest of the day, while the
Americal Division airmobiled a reinforced battalion of the 196th Infantry
Brigade into the compound. A Special Forces command party also landed, but the
situation deteriorated too rapidly for their presence to have positive effect.

The mortar attack on fog-shrouded Kham Duc resumed on the morning of May 11.
The bombardment caused heavy losses among the frightened CIDG soldiers, who
fled from their trenches across open ground, seeking shelter in the bunkers.
The LLDB commander remained hidden. CIDG soldiers refused orders to check the
rear of the camp for possible North Vietnamese intruders. That evening the 11th
and 12th Mobile Strike Force companies were airlifted to Da Nang, and half of
the 137th CIDG Company from Camp Ha Thanh was airlanded in exchange.

The 1st VC Regiment, 2nd NVA Division, began closing the ring around Kham Duc
during the early morning darkness of 12 May. At about 0415 to 0430 hours, the
camp and outlying positions came under heavy enemy attack. Outpost #7 was
assaulted and fell within a few minutes. Outposts #5, #1 and #3 had been
reinforced by Americal troops but were in North Vietnamese hands by 0930 hours.

OP1 was manned by PFC Harry Coen, PFC Andrew Craven, Sgt. Joseph Simpson, and
SP4 Julius Long from Company E, 2nd of the 1st Infantry. At about 0415 hours,
when OP1 came under heavy enemy attack, PFC Coen and SP4 Long were seen trying
to man a 106 millimeter recoilless rifle. Survivors reported that in the
initial enemy fire, they were knocked off their bunker. Both men again tried to
man the gun, but were knocked down again by RPG fire.

PFC Craven, along with two other men, departed the OP at 0830 hours on May 12.
They moved out 50 yards and could hear the enemy in their last position. At
about 1100 hours, as they were withdrawing to the battalion perimeter, they
encountered an enemy position. PFC Craven was the pointman and opened fire. The
enemy returned fire, and PFC Craven was seen to fall, with multiple chest
wounds. The other two men were unable to recover him, and hastily departed the
area. PFC Craven was last seen lying on his back, wounded, near the camp.

OP2 was being manned by 1Lt. Frederick Ransbottom, SP4 Maurice Moore, PFC Roy
Williams, PFC Danny Widner, PFC William Skivington, PFC Imlay Widdison, and SP5
John Stuller, from the 2nd of the 3rd Infantry when it came under attack.
Informal questioning of survivors of this position indicated that PFC Widdison
and SP5 Stuller may have been killed in action. However, the questioning was
not sufficiently thorough to produce enough evidence to confirm their deaths.

The only information available concerning 1Lt. Ransbottom, SP4 Moore, PFC Lloyd
and PFC Skivington that Lt. Ransbottom allegedly radioed PFC Widner and PFC
Williams, who were in the third bunker, and told them that he was shooting at
the enemy as they entered his bunker.

SP4 Juan Jimenez, a rifleman assigned to Company A, 2nd of the 1st Infantry,
was occupying a defensive position when he was severely wounded in the back by
enemy mortar fire. SP4 Jimenez was declared dead by the Battalion Surgeon in
the early morning hours of May 12. He was then carried to the helipad for
evacuation. However, due to the situation, space was available in the
helicopter for only the wounded, and SP4 Jimenez'remains were left behind.

At noon a massive NVA attack was launched against the main compound. The charge
was stopped by planes hurling napalm, cluster bomb units and 750 pound bombs
into the final wire barriers. The decision was made by the Americal Division
officers to call for immediate extraction.

The evacuation was disorderly, and at times, on the verge of complete panic.
One of the first extraction helicopters to land was exploded by enemy fire,
blocking the airstrip. Engineers of Company A, 70th Engineer Battalion,
frantically reassembled one of their dozers (previously torn apart to prevent
capture) to clear the runway. Eight more aircraft were blown out of the sky.

PFC Richard E. Sands was a member of Company A, 1st Battalion, 46th Infantry,
198th Light Infantry Brigade being extracted on a CH47 helicopter (serial
#67-18475). The helicopter was hit by 50 calliber machine gun fire at an
altitude of 1500-1600 feet shortly after takeoff.

Sands, who was sitting near the door gunner, was hit in the head by an incoming
rounds. The helicopter made a controlled landing and caught fire. During the
evacuation from the burning helicopter, four personnel and a medic checked PFC
Sands and indicated that he had been killed instantly. Because of the danger of
incoming mortar rounds and the fire, personnel attempting to remove PFC Sands
from the helicopter were ordered to abandon their attempt. The remaining
personnel were evacuated from the area later by another helicopter.

Intense antiaircraft fire from the captured outposts caused grave problems.
Control over the indigenous forces was difficult. One group of CIDG soldiers
had to be held in trenches at gunpoint to prevent them from mobbing the runway.

As evacuation was in progress, members of Company A, 1/46, who insisted on
boarding the aircraft first, shoved Vietnamese dependents out of the way. As
more Americal infantry tried to clamber into the outbound planes, the outraged
Special Forces staff convinced the Air Force to start loading civilians onboard
a C130, then watched as the civilians pushed children and weaker adults aside.

The crew of the U.S. Air Force C130 aircraft (serial #60-0297) consisted of
Maj. Bernard Bucher, pilot; SSgt. Frank Hepler, flight engineer; Maj. John
McElroy, navigator; 1Lt. Steven Moreland, co-pilot; George Long, load master;
Capt. Warren Orr, passenger, and an undetermined number of Vietnamese civilians.

The aircraft reported receiving ground fire on takeoff. The Forward Air Control
(FAC) in the area reported that the aircraft exploded in mid-air and crashed in
a fire ball about one mile from camp. All crew and passengers were believed
dead, as the plane burned quickly and was completely destroyed except for the
tail boom. No remains were recovered from the aircraft.


Capt. Orr was not positively identified by U.S. personnel as being aboard the
aircraft. He was last seen near the aircraft helping the civilians to board.
However, a Vietnamese stated that he had seen Capt. Orr board the aircraft and
later positively identified him from a photograph. Rescue efforts were
impossible because of the hostile threat in the area.

At the time the order was given to escape and evade, SP4 Julius Long was was
with Coen and Simpson. All three had been wounded, and were trying to make
their way back to the airfield about 350 yards away. As they reached the
airfield, they saw the last C130 departing. PFC Coen, who was shot in the
stomach, panicked and started running and shooting his weapon at random. SP4
Long tried to catch him, but could not, and did not see PFC Coen again. Long
then carried Sgt. Simpson to a nearby hill, where they spent the night.

During the night, the airfield was strafed and bombed by U.S. aircraft. SP4
Long was hit twice in the back by fragments, and Sgt. Simpson died during the
night. SP4 Long left him lying on the hill near the Cam Duc airfield and
started his escape and evasion toward Chu Lai, South Vietnam. SP4 Long was
captured and was released in 1973 from North Vietnam.

The Special Forces command group was the last organized group out of the camp.
As their helicopter soared into the clouds, Kham Duc was abandoned to advancing
NVA infantry at 4:33 p.m. on May 12, 1968. The last Special Forces camp on the
northwestern frontier of South Vietnam had been destroyed.

Two search and recovery operations were conducted in the vicinity of OP1 and
OP2 and the Cam Duc airfield on July 18, 1970 and August 17, 1970. In these
operations, remains of personnel previously reported missing from this incident
were recovered and subsequently identified. (SP4 Bowers, PFC Lloyd, Sgt. Sisk,
PFC Guzman-Rios and SSgt. Carter). However, extensive search and excavation
could not be completed at OP1 and OP2 because of the tactical situation.

It was assumed that all the missing at Kham Duc were killed in action until
about 1983, when the father of one of the men missing discovered a Marine Corps
document which indicated that four of the men had been taken prisoner. The
document listed the four by name. Until then, the families had not been advised
of the possibility there were any American prisoners taken other than Julius
Long. A Vietnamese rallier identified the photograph of Roy C. Williams and
John C. Stuller as positively having been POWs.

Until proof is obtained that the rest of the men lost at Ngok Tavak and Kham
Duc are dead, their families will always wonder if they are among those said to
still be alive in Southeast Asia.


WIECHERT, ROBERT CHARLES

Name: Robert Charles Wiechert
Branch/Rank: United States Air Force/O4
Unit:
Date of Birth: 03 September 1930
Home City of Record: WEST JORDAN UT
Date of Loss: 16 November 1968
Country of Loss: South Vietnam/Over Water
Loss Coordinates: 115614 North 1092619 East
Status (in 1973): Killed In Action/Body Not Recovered
Category: 2
Aircraft/Vehicle/Ground: F100
Missions:
Other Personnel in Incident:
Refno:

Source: Compiled by P.O.W. NETWORK from one or more of the following: raw
data from U.S. Government agency sources, correspondence with POW/MIA
families, published sources, interviews and CACCF = Combined Action
Combat Casualty File.

REMARKS:

CACCF/CRASH/PILOT/OFFSHORE MR5/16 YRS UNITED STATES AIR FORCE

No further information available at this time.

=================

Library of Congress Files;

South Vietnam, pre-1975: Jiffy Beeline Report; Casualty Reports
Country: South Vietnam, pre-1975

Name: Robert C. Wiechert

Subjects: Aircraft downed; Killed; Khanh Hoa Province; South China Sea

Reel: 199

Page: 28-34

Type of Document: Miscellaneous

Date of Report: 68 00 00

Date of Information: 68 11 16

Originator: USAF

Category: Casualty files


South Vietnam, pre-1975: Casualty/Search Progress Reports
Country: South Vietnam, pre-1975

Name: Robert C. Wiechert

Subjects: Aircraft downed; Missing; South China Sea

Reel: 199

Page: 5-27

Type of Document: Message

Date of Report: 68 11 16

Date of Information: 68 11 16

Document Number: 161320ZNOV68

Originator: 35 TFW Phan Rang

Category: Casualty files



South Vietnam, pre-1975: Change in Category from Dead BNR to Remains
Nonrecoverable; ASGRO Board of Review
Country: South Vietnam, pre-1975

Name: Robert C. Wiechert

Subjects: Aircraft downed; Killed; Cam Ranh Bay; South China Sea

Reel: 199

Page: 43-47

Type of Document: Miscellaneous

Date of Report: 76 02 26

Date of Information: 68 11 16

Originator: JCRC

Category: Casualty files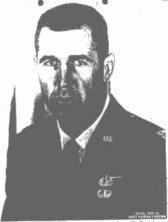 WOOD, DON CHARLES
w044.jpg (5301 bytes)

Name: Don Charles Wood
Rank/Branch: O3/US Air Force
Unit: 354th Tactical Fighter Squadron, Takhli AB, Thailand
Date of Birth: 11 November 1929
Home City of Record: Provo UT
Date of Loss: 16 January 1966
Country of Loss: Laos
Loss Coordinates: 193210N 1030825E (TG959751)
Status (in 1973): Missing In Action
Category: 2
Acft/Vehicle/Ground: F105D 59-1719
Refno: 0233
Blodd Chit # 330095
Call sign: Olds 5
Other Personnel In Incident: (none missing)

Source: Compiled by Homecoming II Project 01 April 1990 with the assistance
of one or more of the following: raw data from U.S. Government agency
sources, correspondence with POW/MIA families, published sources,
interviews. Updated by the P.O.W. NETWORK 1998 with information from Bob
Jacobs and the Library of Congress.

REMARKS: POSS CAPT - ID IN PL FILM

SYNOPSIS: The Plain of Jars region of Laos was long been controlled by the
communist Pathet Lao and a continual effort was made by the secret
CIA-directed force of some 30,000 indigenous tribesmen to strengthen anti-
communist strongholds there. The U.S. committed hundreds of millions of
dollars to the war effort in Laos. Details of this secret operation were not
released until August 1971.

A flight of five F105s departed TAKHLI RTAFB at 1516 hours on 16 January 1966.
Their target was automated AAA gun positions in the Plain of Jars, Laos. Don
C. Wood's RF105D fighter aircraft was flying as the number five aircraft
equipped with two, 70mm camera pods. His mission was to photograph the damage
inflicted by the strike for damage assessment. He followed every run in, not
necessarily in formation to get photos. They made 1 bomb run, 1 rocket run and
2 strafe passes. During the third strafe pass #4 thought his gun blew up. At
the same time #1 called and asked who headed north and did a 360 degree roll.
Lead had seen an F105 cross about 5000 feet in front of him on a northerly
heading in a 20 degree climb. That was Don Wood's RF105D. Confusion ensued as
#3 checked #4 for damage. Radio contact could not be established with Olds 5
on the tactical channel or on guard channel. Olds 5 was not seen to crash; but
was believed to have crashed 8 to 15 miles north of the target. Olds 1 and 2
searched the area north and east for wreckage while #3 and #4 refueled by air
tanker. Then Olds 3 and 4 took up the search until dark. All four F105s had to
land at Udorn due to minimum fuel. Records indicate he was downed by AAA. He
did not return to friendly control, and was declared Missing in Action.
Captain Wood was the first USAF loss of 1966. His wife and six children were
told that there was the possibility that he had been taken prisoner as he had
been identified from a Pathet Lao film of American prisoners of war.

Wood is among nearly 600 Americans who were lost in Laos. Because Laos was
"neutral", and because the U.S. continued to state they were not at war with
Laos (although we were regularly bombing North Vietnamese traffic along the
border and conducted assaults against communist strongholds thoughout the
country at the behest of the anti-communist government of Laos), and did not
recognize the Pathet Lao as a government entity, the nearly 600 Americans
lost in Laos were never recovered.

The Pathet Lao stated that they held and would release the "tens of tens" of
American prisoners they held only from Laos. At war's end, no American held
in Laos was released - or negotiated for.

Alarmingly, evidence continues to mount that Americans were left as
priosoners in Southeast Asia and continue to be held today. Unlike "MIAs"
from other wars, most of the nearly 2500 men and women who remain missing in
Southeast Asia can be accounted for. If even one was left alive (and many
authorities estimate the numbers to be in the hundreds), we have failed as a
nation until and unless we do everything possible to secure his freedom.

-------------------------------------------------
[ssrep7.txt 02/09/93]

SMITH 324 COMPELLING CASES

Laos Don C. Wood
(0233)

On January 16, 1966, Captain Wood was one of a flight of five F-105
aircraft on a mission over Xieng Khouang Province, Laos. Captain
wood was the pilot of an F-105D on a photo reconnaissance mission.
While over the target and with flight members receiving 37mm
antiaircraft fire on their passes over the target, Captain Wood's
flight leader determined Captain Wood was not present with the
remainder of the flight. The flight members searched a thirty mile
radius from their target and were unable to locate either him or
his crash site. Searches for him continued for the next three
months and were unsuccessful. He was initially declared missing in
action.

On January 18, 1966, Radio Beijing announced that a U.S. aircraft
was shot down over Laos on January 16, 1966. A Pathet Lao radio
broadcast also mentioned the shoot down of an aircraft and reported
an airmen was seen parachuting down.

A Pathet Lao source interrogated in Laos in 1974 described the
recovery of a U.S. airman who fell from an aircraft hit by
antiaircraft fire from the area from the area of the Pathet Lao
Regional Headquarters at Phou Kout. The airman reportedly died
shortly after capture. This incident was placed in Captain Wood's
file as possibly correlating to him due to the loss location. A
Lao propaganda film obtained in January 1977 showed the identity
card of Captain Wood together with blood chits, revolvers, helmets
and other items which appeared undamaged.

In March 1980, Captain Wood was declared dead/body not recovered.
His remains have not been repatriated. He was never reported by
returning U.S. POWs to be alive in the Lao or Vietnamese prison
system.

-------------------------------------------
[324.txt 12/29/92]

Bob Smith
New Hampshire
United States Senate
Washington, D.C. 20510

U.S. POW/MIAs WHO MAY HAVE SURVIVED IN CAPTIVITY

Prepared by the Office of Senator Bob Smith
Vice-Chairman, Senate Select Committee on POW/MIA Affairs

December 1, 1992

Wood, Don C. USAF -Laos, identified in Pathet Lao
film, possibly captured. (DIA,
1979)
-believed to have successfully
got out of his aircraft and was
alive on the ground. Last known
alive (DoD April 1991 list)

------------------------------------
Records from the Library of Congress reveal the following details:

Radio Lao Kingdom reported the "capture of on US POW on the evening of 16
JAN 66 at 2100 hours.

20 JAN 66 Radio Peking announced an aircraft shot down and the capture of
the pilot in Phou Ken Khout area on Jan 16 by the Pathet Lao.

The initial telegram said "missing over hostile territory in SVN."

A follow-up letter on 19 JAN 66 defined a bombing mission, with him missing
"in Southeast Asia." The note is signed by Col. William H. Nelson, destined
to become another POW/MIA of the Vietnam War on July 20, 1966.

On March 16th, parents advised "There is a possible indication that Don may
be all right." The note is signed by the 354th TFS Commander.

The 355 TFW, Thailand (Wood's wing) contacted HQ 7th AF at Tan Son Nhut,
requesting info on Don, seems 355th refers to him as WIA and wants to know
his status --- date appears to be 04 MAY 66.

The family learns Don was downed over Laos.

26 JUL 68 "Mr and Mrs Wood have studied Photo # 25, as have several
disinterested persons to include a local military photo interpreter, all of
whom have seen a very positive resemblance. Particularly the hairline, nose
and cheek profile, neck and shape of head."

17 FEB 77 Don Woods ID card clearly identifiable in one of 20 propaganda
films which came out of Laos. Soundtracks were in Lao.

01 NOV 79 CIA Info officer, Robert E Owen, denies Mrs Wood's request for CIA
docs.

23 USAF Cols assigned to final review board by a 2 star USAF

Mrs Wood objected to the hearing and expressed the opinion, "all status
review hearings were a travesty of justice because they have all reached the
same outcome."

Deborah Wood (daughter) objected, expressing " that the hearing was to
proceed without the US Government having made efforts to determine from the
Laotian Government how they came to possess Col. Wood's ID card."

TTY 14 MAR 80 to various USAF bases and Terminating MIA status to KIA.
Presumptive date 03 MAR 80.

A July 1987 DIA evaluation concludes "...it is highly likely that the Lao
refugee xxxxx observed USAF Capt. Don C. Wood...."

28 MAR 90 Report by analyst (name expunged) no agency affilition revealed.
Radio Lao broadcast a reported downing and capture on 16 Jan 66 near Phou
Khout.

2 Pathet Lao defector reports of an F105 downed, pilot ejected but no chute.
One says downed near Phou Keng. Pilot a captain, buried in cemetery just off
rte 7, north of Khang Khay. Other PL said was still alive but died shortly
-- buried north of Khang Khay.

Quote the analyst: "... believe Capt Wood's aircraft was hit by AAA near
Phou Khout, forcing him to eject. After ejecting, his paracute either
suffered a total malfunction or streamered. Capt Wood may have initially
survived the jump, but probably died shortly after ... Capt Wood was
probably buried in the cemetery just north of Khang Khay..."

24 APR 90 from DIA Wash DC -- one recipient was US Embassy Vientiene. Same
PL reports, mention of film with ID card. adds in 1985 a source claimed to
have seen an American in captivity near BAN XEIN in Jan 66. "Description
similar to Wood" Report comes to same conclusion as the previous analysist
-- word for word. Recommends DIA take action to confirm existence of KHANG
KHAI Cemetery Then propose to Lao government a small team gravesite
excavation. This was transmitted SECURE.

A single page - no date -- refers to films. "These films provide prima
facie evidence that the Lao possess information concerning US personnel
unaccounted for in Laos."

INTEL Report - no date or source, signed by Lewis R. Cardwell -- no title or
rank.

"The report also states that an American Pilot was at the headquarters in
Ban Nakay Noun about 16 JAN 66 as a captive of the North Vietnamese and
being taken to North Vietnam. The informer heard that this pilot was the
pilot of the plane they had been searching for from 11-16 JAN 66. He was
described as being tall, light complexioned and had brown hair" He
comments: description resembles Wood's med records 6' 2", brown hair. "...
it is possible that the captured pilot observed was Captain Wood on his way
to North Vietnam."

An analyst notes discrepencies in last known location for some air losses.
Because of lack of observation, the last known location is on the runway,
before takeoff roll! [does not appear to apply to Wood] Appears to have
handwritten "genius" at end.

Have a page seems to be an address header for a message from USDAO LAOS, date
appears to be 07 NOV 74. Many recipients, of note AIR INTEL GROUP, FT
BELVOIR, DIR NSA FT Meade MD, CIA.

Much of this material has COL DON C. WOOD, [expunged], MIA. There is
something about his title or skills that is still sanitized.

Website Designed,and Maintained by:
Bernie K. Stewart 2001
































































Thank you to everyone for the wonderful graphics:
Doc
Babe on hd
<! - - - - - - - - - - - - - Begin The Wall Link - - - - - - - - - - >



<! - - - - - - - - - - - - - End The Wall Link - - - - - - - - - - >